Site History
The Site History tab allows you to view actions taken by both the SiteSpect system and by SiteSpect users. To view the Site History:
Select Site, Configuration, Site Settings, History.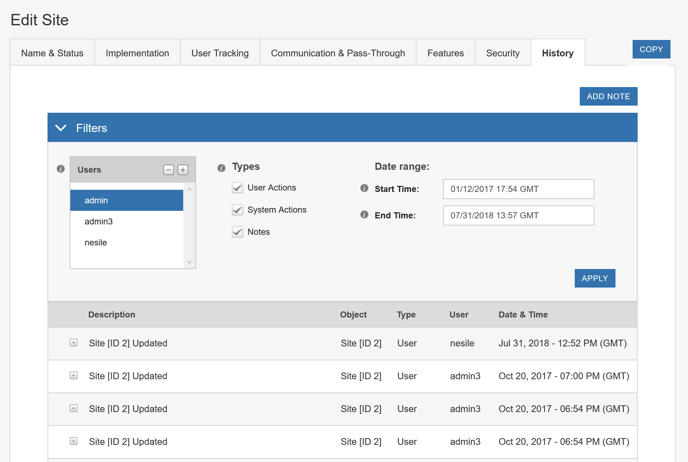 Use the Filter area at the top of the page to select entries by User, Type, and Date. Remember to click Apply to see your selections take affect on the page. The following image shows an example of the History tab filtered by User. It also includes a System action because System Actions is selected under Types.