SiteSpect's Single Sign-On (SSO) provides a single point of authentication through your Identity Provider (IdP). To manage this feature, SiteSpect supports Active Directory using SAML. You can manage SiteSpect credentials and permissions within your IdP; once established there, your employees can use their corporate credentials to sign into SiteSpect. Contact the SiteSpect Help Desk to enable SSO for your account and your users.
Note: Single Sign-On is available only for SiteSpect Cloud.
The User Preferences tab of the My profile page contains a feature called Enable single sign-on that shows if SSO is enabled for your account. Only users with Manage Users permission can modify this setting.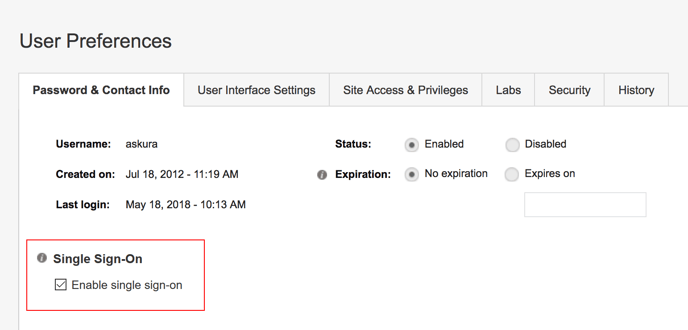 To log in with single sign-on:
Click Log in using Single Sign-On on the login page.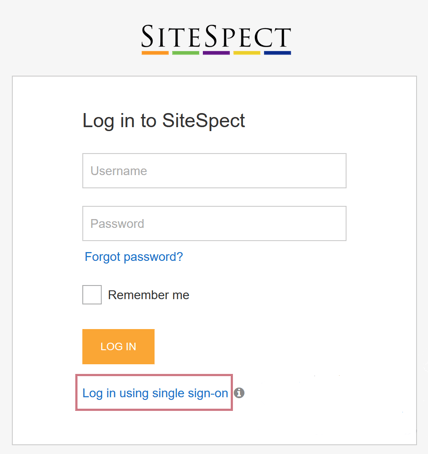 SiteSpect displays the Single Sign-On login page.
Enter the domain name of your organization and click Continue to log in.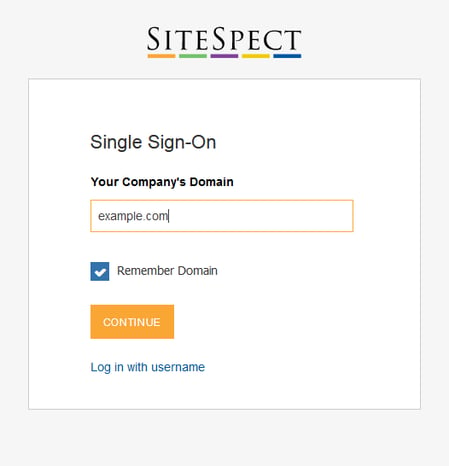 Your user permissions and privileges are stored by your IdP and upon successful authentication, SiteSpect updates the user permissions and privileges it receives from your IdP.
If this is the first time you are logging in to SiteSpect, you do not need to have any SiteSpect credentials. Your organization sets up permissions and privileges for you in their IdP. Use your IdP credentials to log in to SiteSpect. SiteSpect receives all the info it needs from your IdP. Then it creates the username and user permissions and gives you access to SiteSpect.
You can select to have SiteSpect remember your domain; the next time you log in, SiteSpect will prefill that domain field.