Setting System Notifications
SiteSpect can send you email messages to notify you of system events. To review this setting:
Select Your Profile from the Your Account menu (the little person icon).

The User Preferences page opens.

Select the User Interface Settings tab.
Select Receive System Notifications.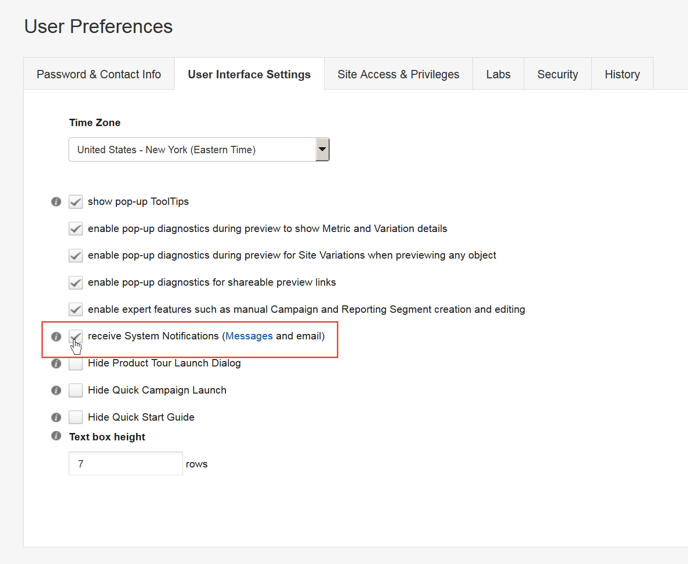 Click Save.
Note: You must also have entered a valid email address on the Name & Contact Info tab of the User Interface Settings page in order to receive email alerts.