Report Settings
The top area of the Reports page displays a section for specifying report settings. This section of the page, the report header, is essentially the same, regardless of which report type is displayed.
The report header displays:
Report Title: Campaign Name and Report Type
View and Segment By Selections
Status
Segment Selections
Date Range Selections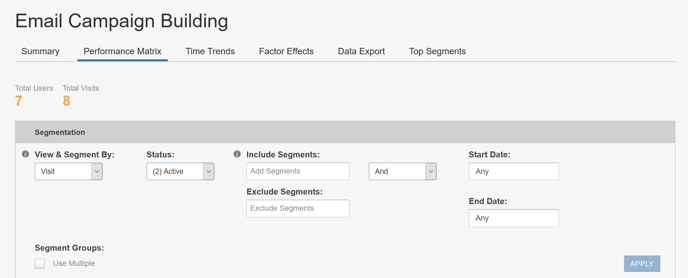 Campaign Name and Report Type
At the top of the report header SiteSpect displays the name of the Campaign. A blue bar below the report type name indicates the type of report currently displayed. The following image shows the name of the Campaign and the type of report: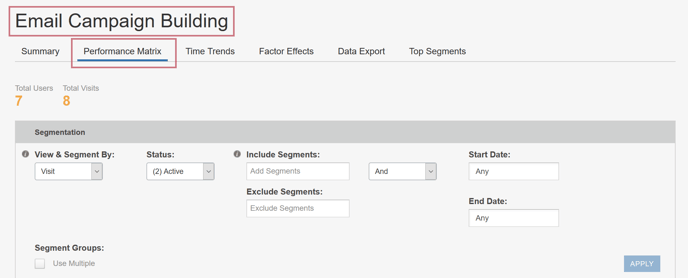 Campaign and Report Type Selections
To view a report for a different Campaign:
Click the double arrows along the left edge of the neft nav bar.
Select a Status.
Select the Campaign you want to report on.
To view a different type of report, select its tab.