How can I turn off disablements?
To turn off disablements, you must edit the Variation within the Campaign as follows:
Select Campaigns, then select a Status.
Open the Campaign that you want to edit.
Open the Variations section of the page.
Select Advanced Settings at the end of the Variation row.

Uncheck the box next to Disable Campaign if Search Text fails to match.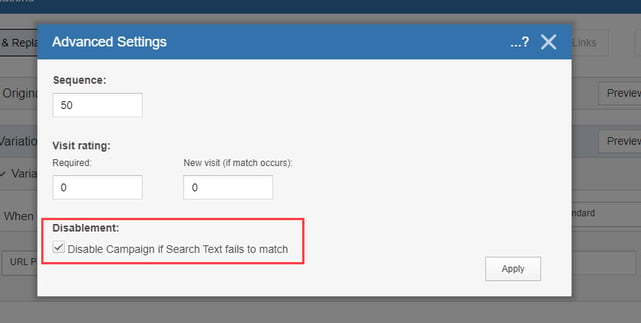 Save the Campaign.