New Navigation, Fresh New Design
Our new Navigation sports a fresh new look, keeping in line with our new design philosophy. It exposes all the components you need on a daily basis, but never gets in the way so you can focus on the task ahead.
Create any SiteSpect component with one convenient button.
Discover all that SiteSpect has to offer from one convenient nav bar.
Easily toggle between Campaign build and analyze views.
Collapse the navigation to focus on the task at hand.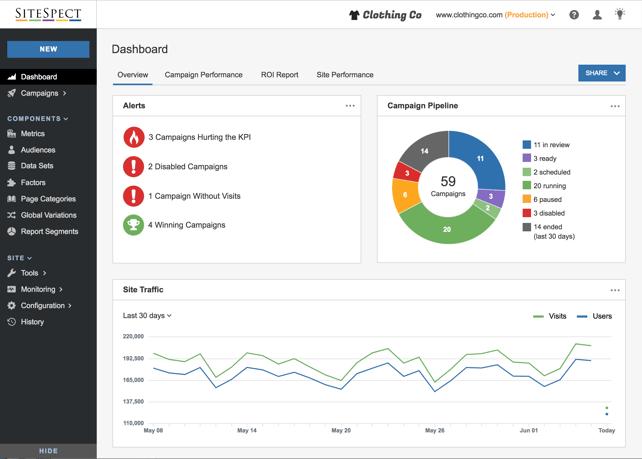 Component Create Button
Always accessible and easy to use, the New button allows you to create any Campaign component from anywhere in the product.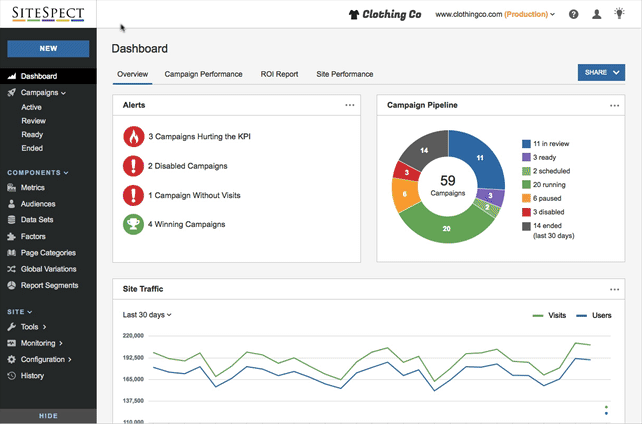 Campaign-Centric Navigation
Easily jump between building different views of your Campaign, such as building and analytics and access other components seamlessly.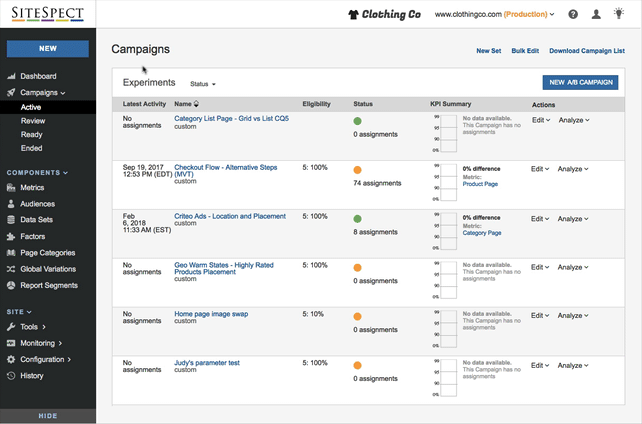 Collapsible Nav
Easily get the navigation out of the way to focus on tasks that need more screen real estate, such as reporting & analytics.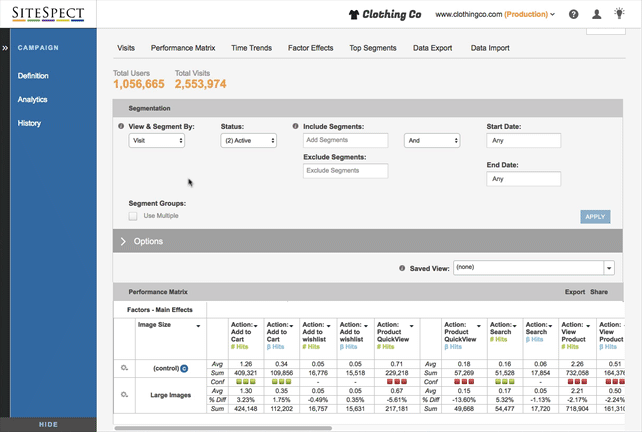 Top Utility Bar
Access your profile, product documentation, suggest product ideas, and easily switch between your different sites, all in one convenient area: